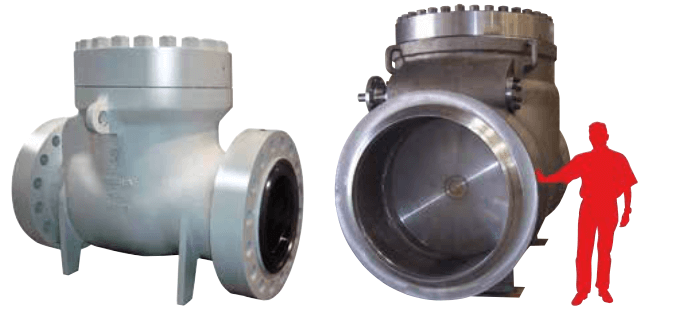 Types:
Swing check / Dual plate / Tilting Disc / Piston check / Ball check / Single
Disc / Axial check
Construction:
Bolted bonnet / Pressure seal
Wafer / Lug / Double flanged
Optional features:
Position indicator
Locking devic
Emergency assisted valves
Dumpered valves
Materials:
Ringo Válvulas Check valves are supplied with all material types to fulfill all the different combinations of service fluid, design pressure and temperature. Valves can be supplied either forged or casted based on customer specifications. Following materials are under the scope of supply of Ringo:
Carbon Steel valves
Low temperature carbon steel
High temperature alloy steel
Stainless Steel Valves
Super Austenitic Stainless Steel
Duplex Stainless Steel
Super Duplex Stainless Steel
Ni Alloy
Titanium
Aluminum bronze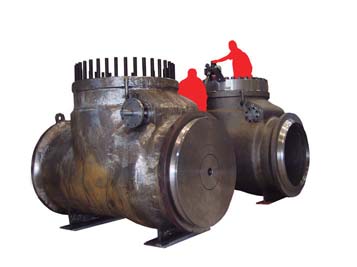 Ringo can supplied any of the materials mentioned above to fulfill any additional requirement included in customer specifications
Globe Valves Configurations
Swing Check Valves
Valve disc is provided with antirota-tions pin. Full opening swing check valves to API 6D or API 6A suitable for pig passage are also available.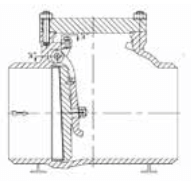 Piston Check Valves
Normally upto sizes 2", (larger sizes are also available) both T-Pattern and Y-Pattern are available.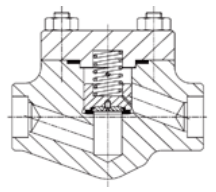 Dual Plate Check Valves
Valves provided with double disc and spring. They are available with metal to metal seats and soft seats. This design reduces substantially the weight of the valve as well as the face to face dimension.
Tilting Disc Check Valves
When the check valve must be operated by a very small pressure drop this design is used. Valve disc is balanced in such a way that very small variations of pressure open/close the valve. This reduces substantially the pressure drop across the valve.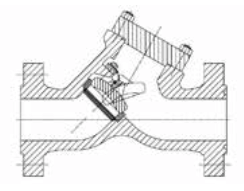 Emergency Assisted Check Valves
Used in the turbine steam extractions of power plants. Valve is provided with a pneumatic piston and solenoid valve in such a way that when a closing signal is received in the solenoid valve the air in the pneumatic piston is released starting the closing stroke of valve disc and ensuring fast valve closing by fluid-media.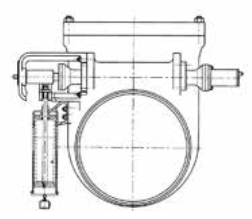 Testable Check Valves
In those cases when indication of check valve position is required the valve is provided with a position indicator and limit switches. Also a operating lever is available in case proper rotation of hinge shaft must be checked.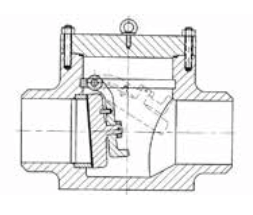 Butter y Check Valves
Normally used in the outlet of large size pumps or inlet of hydro power plant turbines. Valve can operate like a butterfly valve but also like a check valve by fluid-media.
Check Valves Manufacturing Range
Standars
Sizes
ANSI B16.34
API 6D
BS 1868
1/2"-72" 150#
1/2"-64" 300#
1/2"-56" 600#
1/2"-48" 900#
1/2"-36" 1500#
1/2"-30" 2500#
1/2"-24" 4500#
API 6A
2-1/16"- 11" 2000 psi
2-1/16"- 11" 3000 psi
2-1/16"- 11" 5000 psi
1-13/16"- 7 1/16" 10000 psi
1-13/16"- 4 1/16" 15000 psi
1-13/16"- 3-1/16" 20000 psi