Optional features:
Lantern ring
Equalizer
Locking device
Stem extension
Leak-Off & Packing Expulsor
Low emission packing
Non rising stem
Bellows seal gate
Operation:
Manual / MOV / AOV / HOV / Electrohydraulic
Types:
Wedge Gate/ through conduit / Double expanding
Construction:
Bolted bonnet / Pressure seal
Disc type:
Solid / Flexible/ Split /Parallel slide
Standard features:
OS&Y / Backseat
Materials:
Ringo Válvulas gate valves are supplied with all material types to fulfill all the different combinations of service fluid, design pressure and temperature. Valves can be supplied either forged or casted based on customer specifications. Following materials are under the scope of supply of Ringo:
Carbon Steel valves
Low temperature carbon steel
High temperature alloy steel
Stainless Steel Valves
Super Austenitic Stainless Steel
Duplex Stainless Steel
Super Duplex Stainless Steel
Ni Alloy
Titanium
Aluminum bronze
Ringo can supplied any of the materials mentioned above to fulfill any additional requirement included in customer specifications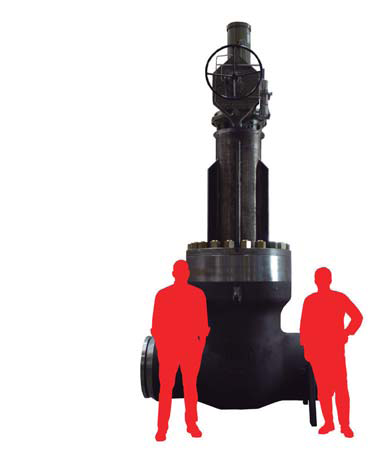 Solid Wedge Design:
The wedge is made in one solid piece being the downstream side the one which seals the valve when upstream pressure push the wedge againts te downstream seat.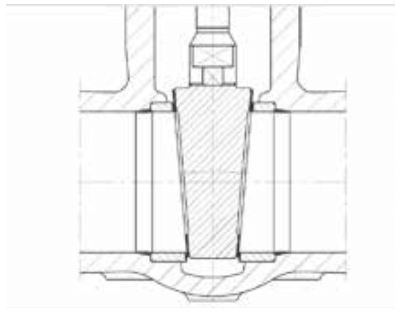 Flexible Wedge Design
The wedge has a machined groove in its central part providing flexibility at the disc.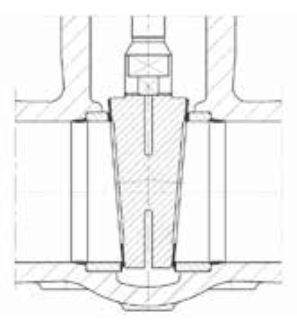 Split Wedge Design
The wedge is made in two separate parts providing high ability to seal. This is recommended when high thermal or mechanical deformations are expected due to working conditions.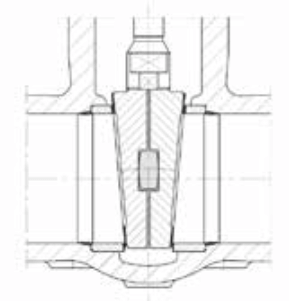 Parallel Slide Gate Valves
For those applications when large temperature variations are expected or fast shutt-off is required, this is the most ideal design. The seats are parallel and the disc has no contact with the seats during the stroke of the valve. Only at the end of the stroke the disc mechanism ensures the contact between seats and disc.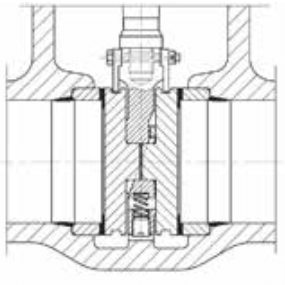 Through Conduit
When full port gate valve is required or double block and bleed valve is mandatory this design must be used. Through conduit gate valves are designed to API 6D or API 6A. These valves are pigeable and normally used for oil and gas application.
Double Expanding Gate
Metal to Metal seated, double block and bleed are available toAPI6D&API6A.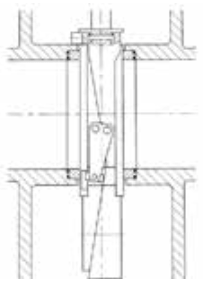 Gate Valves Manufacturing Range
Standars
Sizes
ANSI B16.34
API 600
API 6D
BS – 1414
1/2"-72" 150#
1/2"-64" 300#
1/2"-48" 600#
1/2"-42" 900#
1/2"-36" 1500#
1/2"-30" 2500#
1/2"-24" 4500#
API 6A
2-1/16"- 7 1/16" 2000 psi
2-1/16"- 7 1/16" 3000 psi
2-1/16"- 9" 5000 psi
1-13/16"- 7 1/16" 10000 psi
1-13/16"- 5-1/8" 15000 psi
1-13/16"- 3-1/16" 20000 psi