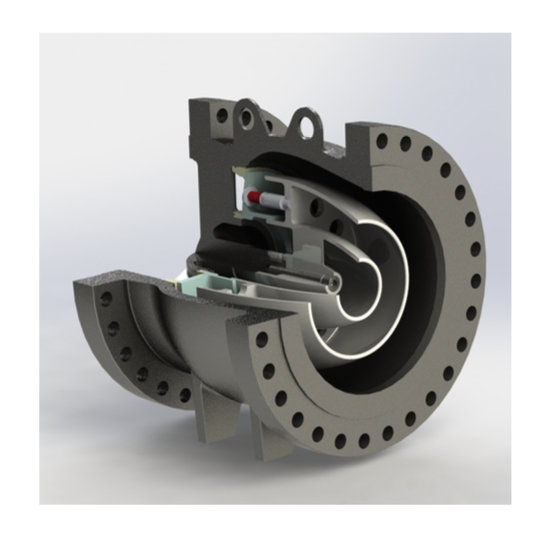 Samson Ringo is pleased to announce the release of its new Technical Bulletin related to the ANCV Series Axial Nozzle Check Valves.
Selection of the right non return during the design of a plant is a key factor to avoid valves slam heavily and produce high pressure peaks involving the installation and surroundings to be endangered. Samson Ringo offers a full range of Axial Nozzle Check Valves that presents several benefits such as:
Inherent non slam characteristic
Low pressure drop and turbulence due to the streamlined flow path.
Extremely long service life because the moving parts are not subjected to the shocks associated with typical asymmetric valve designs.
The valve has no soft parts to wear, cause misalignment, or need replacing.
Samson Ringo offers two different designs solid disc and disc ring and a complete range of body and trim materials.
For further technical details, you can check and download our Technical Bulletin ANCV from our website www.ringospain.com